ABOUT THE MILLENNIUM FELLOWSHIP - CLASS OF 2021
United Nations Academic Impact and MCN are proud to partner on the Millennium Fellowship. In 2021, over 25,000 young leaders on 2,000+ campuses across 153 nations applied to join the Class of 2021. 136 campuses worldwide (just 6%) were selected to host the 2,000+ Millennium Fellows. The Class of 2021 is bold, innovative, and inclusive.
UNITED NATIONS ACADEMIC IMPACT AND MCN PROUDLY PRESENT HILLARY GISSELLE AYALA GARZA, A MILLENNIUM FELLOW FOR THE CLASS OF 2021.
Tecnológico de Monterrey | Monterrey, Mexico | Advancing SDG 3 & UNAI 4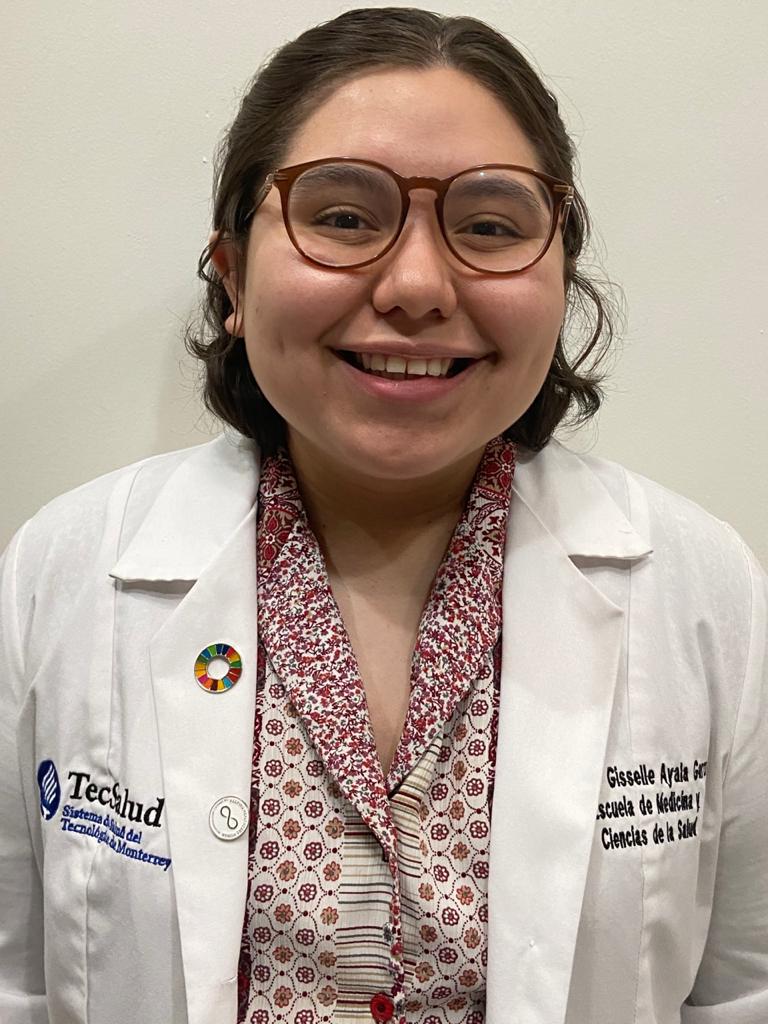 " I'm very honored for the opportunity to be part of the Millennium Fellowship and enhance my knowledge. I know that the fellowship will help me reach my goals and increase the visibility of my projects. "
Millennium Fellowship Project: Creating Mindful Practices from Basics
Creating mindful practices from the basics consits in making pulic health accesible to others. By implementing better policies in fostercare children, women by fighting obstretic violence and creating a protective system for our nutrition.
About the Millennium Fellow
Hillary Gisselle Ayala Garza is a proactive, young leader and passionate medical student at Tecnológico de Monterrey. She believes in the construction of strong community bonds and the practice of medicine as a revolutionary act. Hillary wants to build accessible, inclusive, and human healthcare. She has a special interest in policy making and global health. For as long as she can remember, Hillary enjoys working with vulnerable communities which translates to her work with Partners in Health and as leader at the public health chapter at her university. She also enjoys the creation of knowledge through research, her current research is about health access in children in the foster care system at Mexico. Hillary aspires to close the gender gap in global health and advocate for social justice.